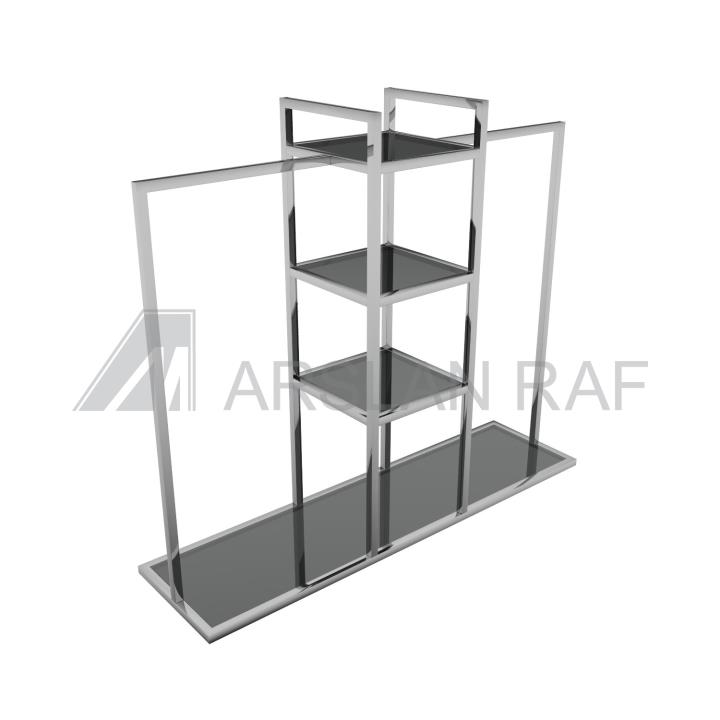 D Series
D 6 Middle Stand Gondolas , Fashion Garments Racks
D 6
Product Code: D 6


Product Name: D 6 Gondolas , Fashion Garments Racks


DIMENSIONS
Width: 40 cm
Length: 150 cm
Height: 130 cm


DESCRIPTION
We produce the desired color (Ral code is enough) and dimensions.
Electrostatic powder coating or chrome plating options
Glass or wood use (not included in the prices.)
25x25 mm 1st class material


SHIPPING & SHIPMENT
Our prices are Ex-Works. We are going to assist to our abroad customers for
finding available transporter. Please connect with us : export@arslanraf.com


PRODUCT DESCRIPTION
Gondolas Fashion Garments Racks, Medium stand, center store, store center stand,
modern store decoration stands, shelf decoration, square middle stand, cake stand,
instagram stand, luxury middle stand, medium stand with shelf, decked middle stand,
shoe henger, shirt stand, bag henger, home textile stand, Custom Made
ATTENTION
This web site and all pages are subject to the Law on Intellectual and Artistic Works, and
all ownership rights of the information and documents containing all kinds of images,
texts and sounds related to its content are displayed in it belongs to ARSLAN METAL
END. SAN TIC LTD STI.